Disc Golf Course Build Day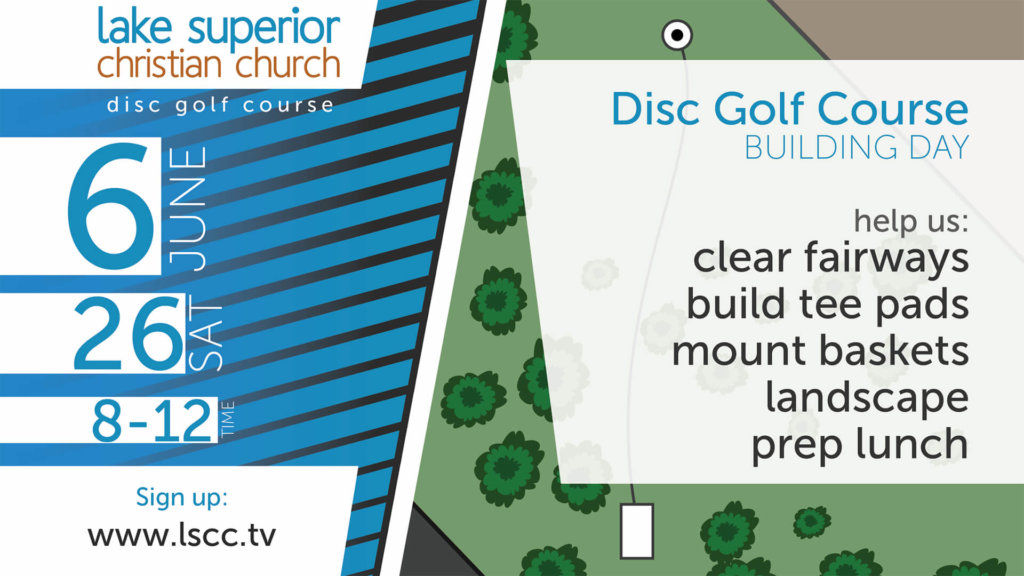 LSCC Disc Golf Course
On Saturday Jun 26th (8am-12pm), we're holding a work day to begin construction on LSCC's very own disc golf course. Lunch will be provided.
The Work Day:
For 9 holes, we need to:
drop some smaller trees
clear brush/debris
build tee pads (install concrete patio pavers)
dig holes to mount the disc golf baskets
help prepare lunch for workers
Questions?
If you have any questions, please reach out to me at walter@lscc.tv
Sign Up Below