!!
Welcome to Lake Superior Christian Church. We are a non-denominational, Christian, church in Marquette, Michigan. Our typical worship times at 9:30 and 11:00 a.m. are contemporary, energetic, and casual....come as you are! We welcome all ages to LSCC. We have a great children's ministry as well as youth and adult ministry. There is something for everyone at Lake Superior Christian Church.

~ A special announcement for Sunday, May 29th is that we will be holding only ONE worship service that day at 11:00 a.m.!
Current Series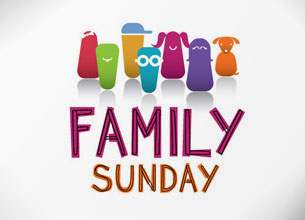 Please join us this Sunday morning (May 29th) as we worship together as ONE big family, during our 11:00 service time. There will be NO Children/Youth Sunday school classes that day as the kids are invited to join the adults in worship. Nursery will be available for ages birth-23 months. We hope you and your family will join us!


CLICK BELOW TO WATCH OUR LIVE SERVICE EACH SUNDAY
watch sermons
Recent Sermons May 22, 2016
Join us as we shoot some hoops and talk about how Jesus Is The Point.
View Sermon May 15, 2016
Jesus Is: Happy. Another sermon in our 'Jesus Is' series.
View Sermon
Upcoming Events
May–August 2016
May 14, 2016

Care Clinic Lifewalk

May 14, 2016 at 9:30 am

The walk takes place at 10 a.m.  For more information or to register, click HERE or visit the Care Clinic website.  Registration/Pledge forms can also be picked up at the church.

May 15, 2016

LSCC Softball Sign Up

May 15, 2016 at N/A

If you like softball and are interested in playing on LSCC's team this season, please click HERE to sign up by May 15th.  The team is co-ed and there is a $20.00 registration fee to cover league costs. We hope to see many of you on the field!


May 17, 2016

Gardening 4 God

May 17, 2016 at 6:00 pm

LSCC's Gardening Group will be meeting to clean the courtyard and discuss plans for the blooming season.  If you have any questions, please call Shirley at 362-6447.

May 18, 2016

Women's Event Night

May 18, 2016 at 6:30 pm

Join the ladies of LSCC on Wednesday, May 18th as Vicki Slater inspires us with "A humorous look at gettin' old(er)".  Childcare is available if you click HERE

May 23, 2016

KI Sawyer Clean-Up

May 23, 2016 at N/A

For this event, LSCC will be teaming up with the different faith  organizations and service groups at K.I. Sawyer to do some major cleaning & improvements.  The St. Francis Connection Center has written and received a grant that will allow for the removal of tons of trash/debris from the community of K.I.  Sawyer. We will be working alongside our brothers and sisters in Christ to help those in need. Can you help?  Please consider joining us in this small act of showing God's love for our neighbors and stop by Connection Central to sign up for this event.

There are shifts available throughout the day.  We hope to see you there!  You can sign up by clicking here - https://lakesuperiorchristian.ccbchurch.com/form_response.php?id=16

May 29, 2016

Family Sunday & Church Picnic

May 29, 2016 at 11:00 am

On Sunday, May 29th, we will  kick-off our Family Sundays for the 2016 year! We are going to hold ONE, yes only ONE, service that day at 11:00 a.m. We want to bring our entire church family together that morning so we can worship as ONE, fellowship as ONE, and learn about God as ONE! 

~  All children's ministry classrooms, except for the nursery, will be CLOSED this day, so the children may participate in worship with their families.  As you may expect, there will be more distractions with all of us worshiping and learning together at one time, so parents, feel free to bring some materials to hold your young ones attention.  Adult Sunday School classes which are held in the morning at 8:15 and 9:30 will run as scheduled.

~  At 12:30 p.m. everyone is invited to join us for a Family Picnic, featuring an adult kickball game and other fun games for the kids.  Families, please bring your own picnic lunch;  you do not need to bring a dish to share. The church will provide water, lemonade, and dessert.  Hoping to see you there for some epic fun!!!

June 4, 2016

Monthly Men's Breakfast

June 4, 2016 at 8:00 am

Join the men of LSCC for a super breakfast, a challenging and thought-provoking devotion, and fellowship!

Kicks for Kids 5K Run/Walk

June 4, 2016 at 9:00 am

Fun Run shoe drive for the kids at KI Sawyer Elementary School.  Help us put a new pair of shoes onto every child's feet!  It will take place at the KI Sawyer Elementary school.

7 a.m. - Bib pickup/shoe drop off

9am - Fun run/Walk  The entry fee is one new pair of children's athletic shoes. youth 12 and under who wish to participate do not need to bring a pair of shoes.

Register HERE

June 10, 2016

Men's Retreat

June 10, 2016 at 4:00 pm

Spend some time alone with God and some time with brothers-in-Christ - sauna, fishing, biking, bonfire, etc.. at Corkin's Camp on Fish Lake in Humboldt Mi on Friday, June 10th and Saturday, June 11th.   The cost is $20.00 which includes dinner on Friday, breakfast and lunch on Saturday (payable at the retreat) Sign up HERE

Questions? Call Pete at 339-2979
Lake Superior Christian Church
facebook
twitter
vimeo
Sunday Services
Ignition Youth Group
Sunday evenings from 6:00-8:00 PM in Room 42